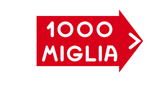 Terms of sale and return
Return and refund policy
If you are not satisfied with your purchased item you can return it, explaining the reason, within 10 days from the delivery date, without any penalty, after having contacted our Customer Service and provided that the item is not damaged at all. You are entitled to return the item by sending, within the agreed term, a written communication to the Supplier's headquarters by registered letter with return receipt. Please send us an advance e-mail message stating your intention of returning the product.
The product must be suitably packaged and sent to the following address, attaching the original copy of the invoice or delivery note.
Blitz International Diffusion s.r.l.
via Chiese, 5 - 25015 Desenzano del Garda (BS) - ITALY
We would like to inform you that in line with current legislation, reimbursement is net of any ancillary fees (packaging and shipping fees) and that shipping expenses incurred in returning the item will be charged to the customer. If you have paid using a credit card the amount will be directly credited onto your card, if you paid by means of a bank transfer we kindly ask you to send us an e-mail with the details of your current account for us to credit you (IBAN code ).
Once we have checked that the returned item is undamaged, the reimbursement will be made within the terms provided for by law (30 days) and you will be notified by e-mail. (Terms and Conditions according to Law Decree no. 185 of 22nd May, 1999)
Disclaimer
This page includes important information relating to the web site http://www.millemigliashop.com/ and to the ownership of the copyright. Please read the following information carefully.
Blitz International Diffusion s.r.l.
via Chiese, 5 - 25015 Desenzano del Garda (BS) - ITALY
All rights reserved on this work are pursuant to the governing rules. All rights are reserved on the database. Total or partial translation, adaptation, processing and reproduction by means of any devices (included electronic storage) of all the material contained in this website are classified all countries. Total or partial reproduction, publishing and broadcasting of all the material contained in this website, included framing, similar means of reproduction and, in general, digital storage are expressly forbidden without written authorization by Blitz International Diffusion S.r.l., except for the acquired rights.
The content of this site (including, but not limited to, texts, logos, symbols, images, graphic processing, sound, computer programmes, database) as well as the way the content is presented and designed (graphic layout) are the exclusive property of Blitz International Diffusion S.r.l. and are protected by Italian and international laws referring to copyright.
In case material protected by copyright has been published or governing rules have been infringed inadvertently, users are required to notify Blitz International Diffusion S.r.l., which undertakes to immediately erase from its digital archives the material that has been produced infringing copyright laws as soon as it becomes aware of such.
Trademarks
Other products, services or company names that are quoted may be registered trademarks belonging to their owners. They are protected by Italian and international copyright laws.
Warnings
Information contained on the SITE may contain technical inaccuracies, omissions or typographical errors. The available documents, included the documents that are directly or indirectly accessible by means of links, building blocks and the relevant graphics are supplied «as they are», without warranty against faults and/or defects which may prevent and/or limit their use.
Moreover Blitz International Diffusion S.r.l. reserves the right to make changes, at any time and without prior notice, to these notes and terms of use, to services, products and/or programmes outlined in this website.
Moreover it does not assure that these documents do not contain any errors, viruses, and/or other damaging contents, and all repair and/or correction expenses will be charged to the user.
The user accepts to keep Blitz International Diffusion S.r.l. harmless from any possible claims, damages, direct or indirect liabilities when using this website.
Safe payment
AT THE MILLEMIGLIA STORE ALL PAYMENTS ARE GUARANTEED BY SSL TECHNOLOGY.
Banca Sella safe payments (for Visa, MasterCard and American Express credit cards).
The Millemiglia shop has chosen Banca Sella and its safe payment services. All transactions are guaranteed by SSL technology (the most used data encoded method in the world). When you enter your card number the data is immediately encoded in your PC before being sent to the Banca Sella server. The logo certifies that the information sent to Banca Sella upon payment is immediately encoded. Under no circumstances does Millemiglia shop have access to this information.
Accepted credit cards: Visa, EuroCard, Mastercard and American Express.
Payment by bank transfer (This way of payment is reserved to companies.)
Payment by bank transfer made to:
BPER (Banca Popolare Emilia Romagna) - Ag. Desenzano d/G (BS)
IBAN: IT60R0538754460000003311614
Payment by Paypal
Safe payment through the leading platform of online transactions! After having selected the payment by Paypal you will be automatically re-directed to the Paypal safe payment area. If you wish to receive further information please contact our sales staff by phone at 0309914562.
Terms of use
Terms of sale - Introduction
These general terms of sale ('Terms of Sale') govern the sale by Millemigliashop to the final consumers (hereinafter called 'Clients' ) of the products (the 'Products') marketed by Blitz International Diffusion S.r.l. - via Chiese, 5 - Desenzano del Garda (BS) - ITALY through the Internet website www.millemigliashop.com according to the procedures stated on this site.
All contracts concerning the sale of the Products by Blitz International Diffusion S.r.l. to its clients (the 'Clients') through the site www.millemigliashop.com (hereinafter called 'e-commerce site') are governed by these General Terms of sale which constitute an integral and essential part of each order and order confirmation for the purchase of such Products.
The products are marketed by:
Blitz International Diffusion s.r.l. - via Chiese, 5 - 25015 Desenzano del Garda (BS) - ITALY.
How to purchase
To make an order, just add the products you want to purchase to your cart. To do this, just enter into the category, select the quantity and number of products.
By clicking on the button 'Add to cart' you will add the selected product to your order; once you have added all the desired products click on the button 'Go to cart', in order to display the summary of your order. If everything is OK click on the button 'Go to checkout' and specify the details concerning delivery terms and the requested method of payment.
By sending the order the client accepts that any purchase contract arising out of it will be governed by these General Terms of Sale. Therefore all orders are subject to prior acceptance by Millemigliashop , which, at its own discretion, reserves the right to reject any order proposal in the following circumstances:
-the data provided by the Client upon completing the order form is incomplete or incorrect ;
- the ordered products are not available. To this end Millemigliashop will not be liable for any change in the availability of some Products. Should the Product ordered be partially available and no other reasons that may legitimate the refusal of the order proposal exist, Millemigliashop will fulfil the order to the extent of the Products available. In the abovementioned cases, Millemigliashop will inform the Client by e-mail that its order proposal has not been accepted (totally or partially) by specifying the reasons.
Prices and methods of payment
Selling prices of the Products, shipping fees and methods of payment are on the website and are expressed in Euro currency.
Selling prices are VAT included. Customs duties (if any) are always charged to the consignee and may vary according to the country of destination.
Millemigliashop reserves the right to change the prices on the site at any time. Millemigliashop will never be liable for any changes in the prices.